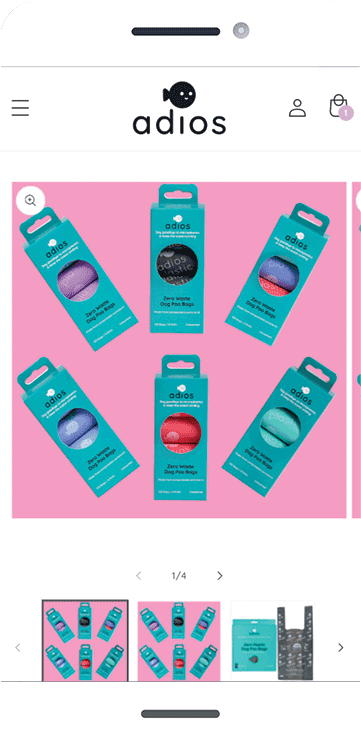 Adios Plastic, a provider of compostable poo bags in an array of colours and pack sizes, and additional dog accessories, operates mainly through their eCommerce store.
We have been working with Adios Plastic since their inception, and in this time, the company has sold over 20 million poo bags to thousands of loyal customers. During the pandemic-induced lockdown, the demand for safe and convenient dog bags led to substantial growth and a surge in subscriptions to Adios Plastic. However, the post-pandemic period demands new strategies to ensure continued growth and customer retention. Hence, our consultation with Adios Plastic led to the decision to switch to Shopify, while Recharge for subscriptions offered features not attainable on WordPress and WooCommerce.
The website and tech-stack were, therefore, prioritized, and we successfully re-platformed Adios Plastic to Shopify, migrating all data, content and active subscribers. The new platform will improve convenience and increase customer engagement, making Adios a top choice for dog owners.
Adios Plastic is an emerging brand making a mark in the pet supplies sector as their compostable bags are being stocked in retail outlets. However, their focus lies in building their subscriber base, for which they needed a website that aligns with their brand values and provides a convenient ordering and subscription management experience to the users.
To achieve this, our team collaborated with Recharge, a subscription service provider that offers Shopify brands seamless solutions to reduce churn and make better business decisions. By migrating subscribers to Recharge's platform, we ensured a hassle-free transition for Adios Plastic's customers.
We also highlighted the brand's ethics and values on their website, allowing customers to feel like they are making a positive impact on the environment by subscribing to Adios Plastic's services. An essential feature to achieve this was the plastic bag calculator, dynamically adjusted on the homepage and customer's dashboard to display the number of plastic bags saved from landfills and oceans, creating a positive experience for both the customers and the planet.
While we continue to support Adios Plastic develop its store on our Growth plan, we also collaborate on their PPC campaigns with two Google campaigns targeted at their ideal customers. Our continuous campaign refinement ensures the lowest possible NC CPA and consistent acquisition of new subscribers. By making data-driven decisions to improve both their ads and store, we also continue to increase AOV and ROAS for the client.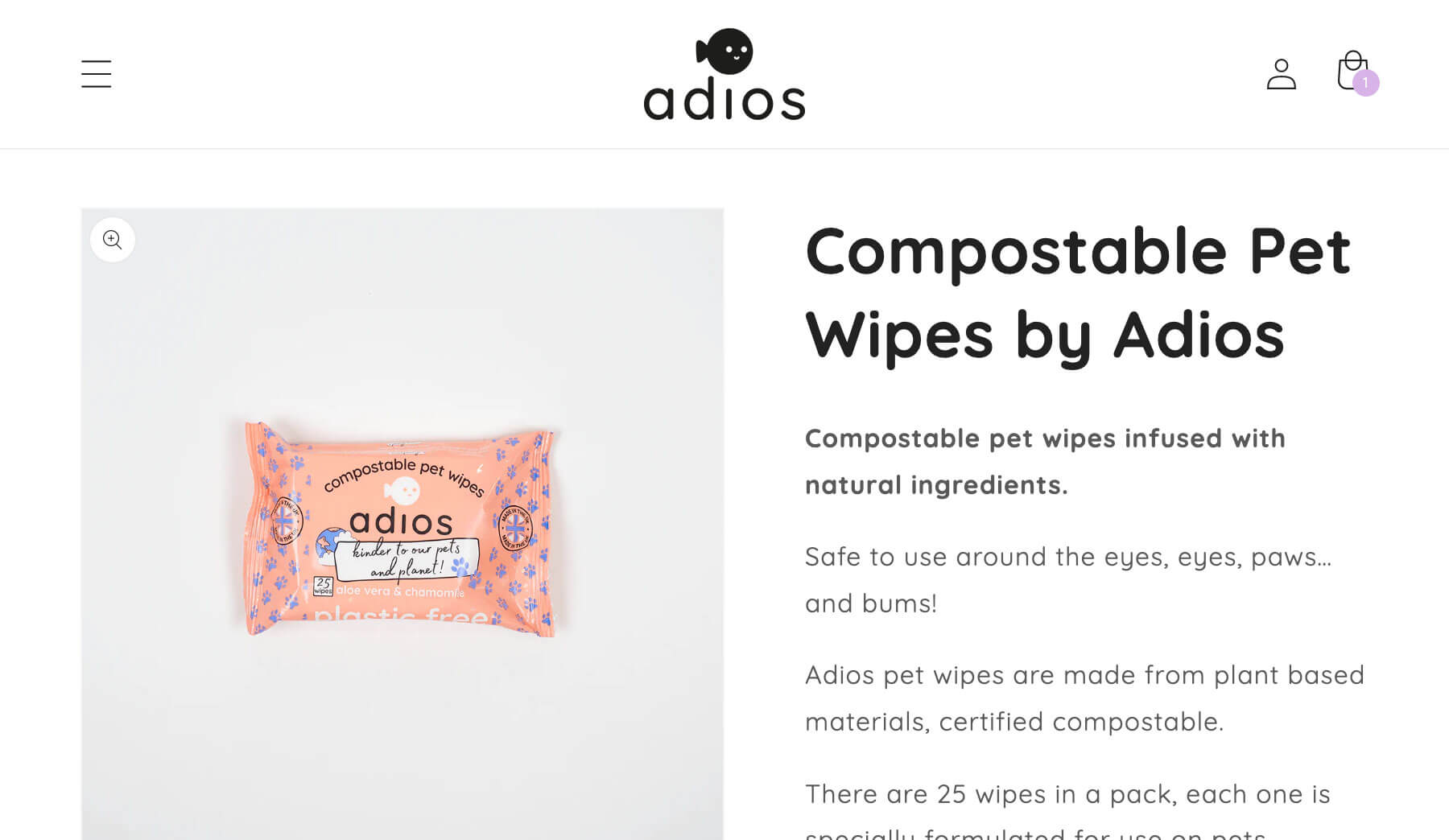 We are a Shopify Partner and have created eCommerce websites for some of the UK's most existing brands. We offer services from design and setup to complex, bespoke development.