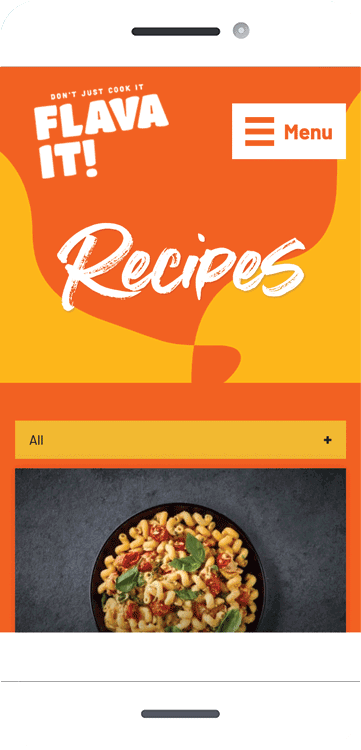 Flava-It, a popular food seasoning brand stocked in Tesco and Morrisons, approached us with a goal to target a younger audience while going through a rebranding. This would require a whole new WordPress design and then a development project. They wanted a website that aligned with their new branding and packaging, offering a consistent experience from shelf to online.
The old website had outdated imagery and recipes that were never updated, which didn't represent the brand well. With 80% of people researching before buying, it was crucial to improve the website experience to boost sales. To achieve this, we optimized the website by updating the imagery and recipes to reflect the new branding and provide easy dinner inspiration.
We also ensured the website was user-friendly, with clear navigation and easy-to-find information about the product. Additionally, we integrated social media platforms to increase engagement and attract a younger audience. These changes not only enhanced the website experience but also helped Flava-It to their sales by reaching out to a wider audience.
Flava-It's new website building process started with a comprehensive WordPress design consultation to map out the user experience journey and to look at different visions on how to transfer the packaging online. The objective was to make the 'off the self' experience translated online, ensuring brand and product recognition.
The first step was to play with the package elements using different swirls built into BeaverBuilder's skeleton template to best replicate the packaging. A swirl that best matched those on the packaging was selected. The colours for each packaging were used to offer a different experience depending on which flavour is being showcased.
The recipes section of the website has been transformed to allow the Flava-It team to add new recipes easily and for users to browse. Recipes Schema was added to allow for better search engine exposure, increasing the chance of being ranked on Google. Recipes will be a significant part of the team's marketing strategy to bring new customers in to see the difference Flava-It can make on someone's life by offering big flavour dinners.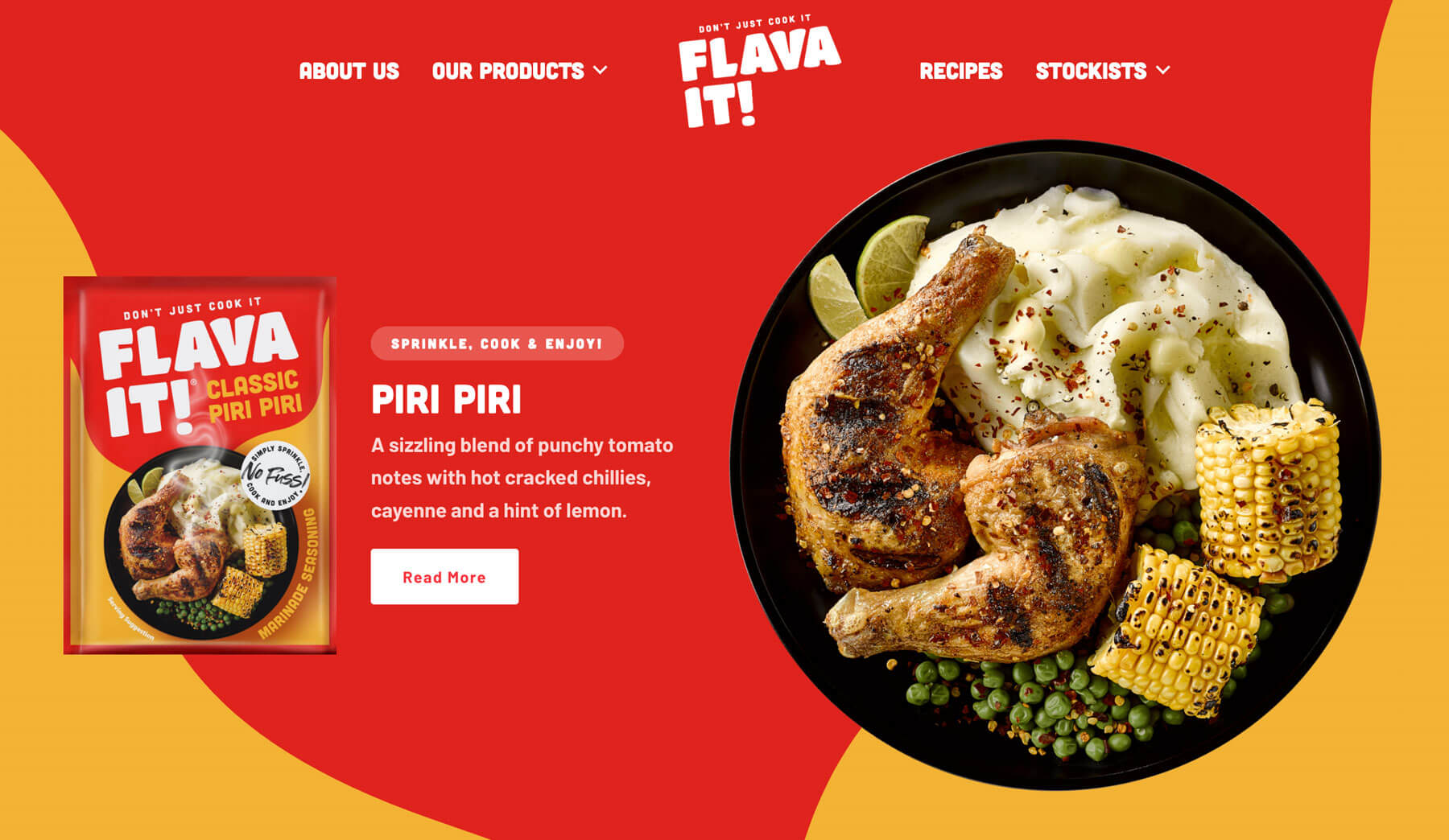 Collectively, the digitalbeans team has over 30 years of Wordpress development experience. Whether you need an eCommerce website, brochure build or more complex development, we can provide the perfect solution.